With a 7 -14 day retreat on the coast of Spain, enjoy a unique paradise that blends the best of East and West wellness. With the best in medical innovation, nutrition science and natural therapies, you can reboot your vitality and health at the Sha Wellness Clinic. A daily program of talks, exercises, walks and conferences (also offered privately) ensures you'll retain the knowledge that will allow you to pursue a healthier life.
Spain
Book an urban oasis to replenish you while you see the sites. The Hotel de Crillon, A Rosewood Hotel, is the epitome of the elegance and spirit of Paris and just newly refurbished. Savor quiet moments at their spa, Sense, with a menu of treatments inspired by East Asia and France. Or swim in their gorgeous indoor pool. By balancing time touring and time for replenishment, you'll return home feeling yourself.
France
Go back in time and discover the fascinating history of this luxurious English hotel, Cliveden House, just an hour from London. Attend a Women in Power events, held to honor the centenary of Mary Astor becoming the 1st female MP. Or float down the River Thames for a lazy picnic lunch or champagne cruise. And yes, you can get outstanding spa treatments too.
United Kingdom
Visit the Grand Cru Classé winery in the Medoc region of Bordeaux, France. Then shop at the local market followed by a special six-hour cooking class. Enjoy a tasting of Aquitaine caviar with Cognac from Ile de Ré. Recover at the award-winning, famous Sources de Caudalie spa or see the cave paintings at Lascaux Cave, whose discovery in 1940 was of great importance for the history of prehistoric art.
France
Surrounded by meadows and forests, the Waldhotel Health & Medical Excellence lies in the heart of Switzerland surrounded by Lake Lucerne. Amid this quiet, enchanting scenery, you can restore yourself. With a myriad of diagnostic, therapeutic and rehabilitation services, as well as prevention programs, a stay here will change your life. The clinic offers special services that focus on nutrition, aging, mobility, metabolism, and mind/body balance.
Switzerland
Launching in 2020, the Ritz-Carlton Yacht Collection is designed to bust all cruise ship stereotypes - with larger suites, cool, zen common spaces, and spa. You can enjoy sunrise yoga on deck or have a a wellness program customized for you. Recognized as far back as in 2013 seeing for sustainability as necessary part of luxury, Ritz-Carlton invested much thought into reinventing the high-end cruise experience.
Caribbean, Mediterranean, Northern Europe, New England, Canada and ocean crossings
Join an 8-day wellness retreat with Como Hotels to learn how to surf in Bali with a world league champion. Empower your mind, body and spirit through surfing with this exclusively female retreat. Additional offerings include a massage, a nutrition class for active living, and a purification ceremony at Tirta Empul. Treatments to rejuvenate and restore your body are also included.
Bali
Deepen your yoga practice in Nepal, at the Dwarika's Resort, where you'll enjoy a daily personal yoga session, a private consultation with an Ayurvedic doctor, massages, and sessions on breathing and concentration. Check out the meditation maze, chakra sound therapy chambers, Himalayan Rock salt room, the Garden of Nine Planets.

Nepal
The exceptionally comfortable Six Senses Douro Valley sits in Portugal's wine country surrounded by stunning landscapes. Known as a place for comfort and cure, you can wake with a morning yoga class or hike into the surrounding hills. Their 'relaxation pods' in the forest provide a romantic setting for quality time à deux. But best of all, this Zen property offers specialized yogic sleep programs that combine is a place for comfort and cure with stretching and breathing exercises.
Portugal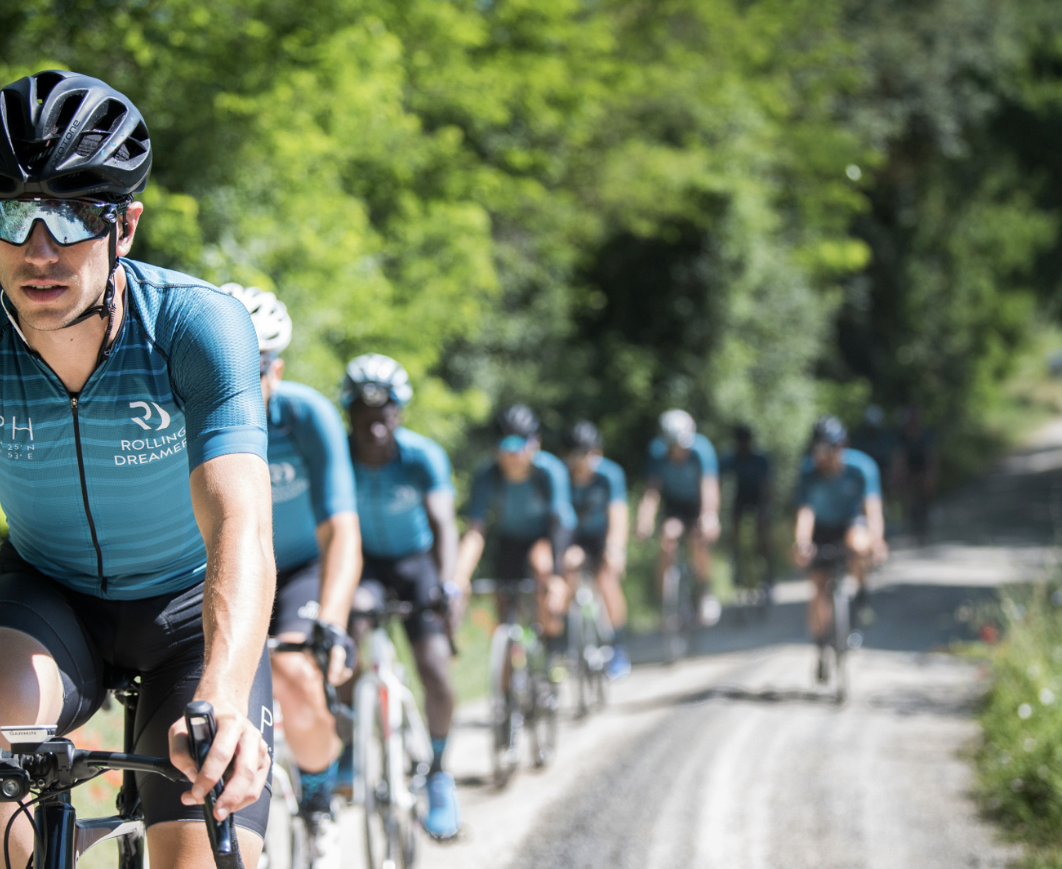 Explore the Tuscany region of Italy on a bespoke bike tour guided by a Paralympic athlete. Your daily meals are designed by a vegan chef who specializes in nutrition and energy. You'll be equipped with bicycles and high-end sports equipment and can coached and trained as needed. After relax in your suite at Hotel Lungarno in Florence where the style evokes an elegant boat swaying on the Arno with the Ponte Vecchio as its backdrop. Later enjoy an olive oil tasting or a meal at Borgo San Jacopo, the 1 Star Michelin restaurant.

Italy
Did you know that the Royal Scotsman includes a spa car? While you ride on one of Britain's finest luxury trains, imagine rugged, green pastures with heather breezing by while you get a delicious massage and dream of Jamie or Roger (or Malcolm!). While aboard this most elegant European train, you can also learn about astronomy under the huge skies or raft in white waters or partake in a whiskey tasting.
United Kingdom
Travel Different | Travel Well